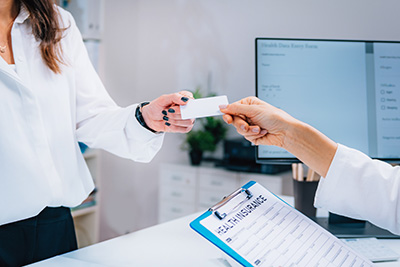 ---
Are you struggling to shed those extra pounds and improve your overall health? If so, you may be considering medical weight loss services as a viable solution. However, one major concern that often arises is the cost of these services and whether insurance coverage is available. At PrimeHealthMD in Atlanta, we understand your concerns and are here to help you navigate the world of health insurance to determine if your coverage includes medical weight loss services. Read on to learn more about insurance acceptance and how you can verify your benefits today!
The good news is that the Affordable Care Act (ACA) mandates that most health insurers provide coverage for obesity screening and counseling as preventive care for both adults and children. Additionally, diet counseling is available for adults at higher risk for chronic disease. By understanding the specifics of your insurance plan, you can determine what weight loss treatments are covered and take advantage of the benefits provided. Let's dive into the details of insurance coverage for weight loss treatments.
Insurance Coverage for Weight Loss Treatment
Under the ACA, insurers are required to cover obesity screening and counseling as part of preventive care. This coverage applies to both adults and children, emphasizing the importance of early intervention and education regarding healthy weight management.
If your initial screening indicates a body mass index (BMI) over 30, you may qualify for additional weight loss services covered by your insurance. These services can vary but commonly include the following:
Surgery and other treatments / non-surgical methods.
Insurance Coverage for Weight Loss at PrimeHealthMD
At PrimeHealthMD, we strive to provide comprehensive and personalized weight loss solutions to our patients. We believe that everyone should have access to the resources and support they need to achieve their weight loss goals. That's why we work with a wide range of insurance providers to make our services accessible to as many individuals as possible.
When it comes to insurance coverage for medical weight loss services, it's important to note that not all plans are created equal, however. While many insurance providers do offer coverage for weight loss treatments, the specifics can vary. Some plans may cover a portion of the cost, while others may require certain criteria to be met before coverage is approved. It's essential to review your policy and understand the details of your coverage.
At our weight loss clinic in Georgia, we accept most insurance plans, allowing you to maximize your benefits and minimize out-of-pocket expenses. Our dedicated team is experienced in working with various insurance providers and can help guide you through the process. To determine if your insurance qualifies for our medical weight loss services, simply give us a call at (770) 800-3353 to see what we can do for you and your weight loss goals!
We do want to mention that while we accept most insurance plans, there are a few exceptions. Currently, we are unable to accept Medicare, Medicaid, Ambetter, or CareSource. We apologize for any inconvenience this may cause. However, if you have private insurance or coverage through another provider, there's a good chance that you can still take advantage of our services.
Benefits of Working with a Medical Weight Loss Specialist
Embarking on a weight loss journey can be challenging, and having the support of a medical weight loss specialist can make a significant difference in your success. Here are some key benefits of working with a specialist:
Personalized Approach
We work with most insurance companies
Comprehensive Evaluation
Evidence-Based Strategies
Medical Oversight
Behavior Modification
Accountability and Support
Long-Term Success
Find Out If You're A Candidate For One Of Our Weight Loss Programs Today!
To verify your insurance benefits, our friendly staff is available to assist you. By calling (770) 800-3353, you can speak with a knowledgeable weight loss representative who will help you navigate the complexities of insurance coverage. They will guide you through the process of verifying your benefits and provide you with the information you need to make an informed decision about pursuing medical weight loss services.
Don't let insurance concerns hold you back—take the first step towards a healthier, happier you today!
Most Insurance Accepted
See if your insurance qualifies today!
Call Now to Verify Benefits: (770) 800-3353