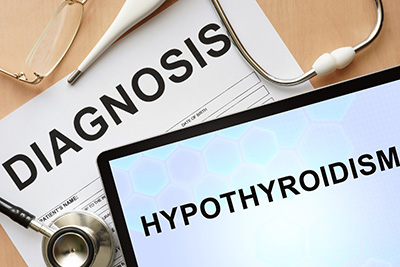 ---
Hypothyroidism and Weight Loss
Something feels off. You keep gaining weight, feel sluggish and tired, and are dealing with other unexplained symptoms. If you can relate to this feeling, chances are you have a hormonal imbalance, more specifically, hypothyroidism. Or maybe you have already been diagnosed with hypothyroidism making it challenging to lose weight.
At PrimeHealthMD in Atlanta, we provide medically guided weight loss programs for patients struggling with hypothyroidism. Our programs have helped many Georgia patients improve hypothyroidism symptoms in addition to shedding pounds.
To learn more about how we treat weight loss to improve symptoms of hypothyroidism, please call to speak with one of our weight loss specialists.
Please call (770) 800-3353 and set up a consultation today! We see patients in Atlanta, GA, Alpharetta, GA, and Dunwoody, GA.
What is Hypothyroidism and its link to weight?
Hypothyroidism, also known as an underactive thyroid, is a condition in which your thyroid gland does not make enough thyroid hormones for your body to function optimally.
Your thyroid is responsible for your metabolism, mood, and energy levels and affects just about every organ in your body. When your thyroid hormones are low, your body functions slow down, and you start to gain weight and not feel your best.
Hypothyroidism can make it feel nearly impossible to lose weight because your hormones are all over the place.
At PrimeHealthMD, we provide strategic weight loss treatment options that will help you lose weight, improve your symptoms and bring balance back to your hormones.
What are symptoms of Hypothyroidism?
An underactive thyroid can cause an array of uncomfortable symptoms that make it hard to function normally. Below are signs you may be dealing with hypothyroidism.
Depression
Anxiety
Sluggishness
Feeling tired often
Weight gain
Sensitivities to the cold
Muscle aches and weakness
Muscle cramps
Constipation
Numbness or tingling in hands
High blood cholesterol levels
Brain fog
Low libido
Dry skin or hair
Joint pain and swelling
Slow heart rate
Puffiness in face
If you are experiencing any of these symptoms above, it's time to work with a leading weight loss specialist in Atlanta to get your health back on track.
We are knowledgeable in hypothyroidism and will monitor your symptoms while undergoing a weight loss program. We can also refer you to a top board-certified endocrinologist for thyroid treatment that will pair well with one of our weight loss programs.
Please call (770) 800-3353 and set up a consultation today! We strive to provide you with answers and solutions at PrimeHealthMD, ensuring that every patient is treated with their health goals and needs in mind.
Atlanta's Top Weight Loss Program
We are proud to be a top weight loss clinic in Georgia, providing physician-guided weight loss options for patients in the Atlanta, GA, Alpharetta, GA, and Dunwoody, GA, areas.
Our patients see profound improvements in their hypothyroidism symptoms while undergoing one of our weight loss programs.
Our physicians at PrimeHealthMD will work with you to create a tailored treatment plan for your individual health needs. Your program may include the following:
Benefits of working with PrimeHealthMD
Patients who have hypothyroidism profoundly benefit from working with our team of specialists at PrimeHealthMD. We understand how frustrating it can be to put effort into losing weight but not see the results. We promise to help you achieve all of your health and weight loss goals for a healthier life and improved symptoms of hypothyroidism.
You will love the results you get from working with us and will experience the following benefits from weight loss treatment:
Improved sleep
Enhanced energy
Higher libido
Reduced weight gain
Improved memory and mental clarity
Increased metabolism
Improved symptoms of hypothyroidism
Schedule Your Consultation Today!
If you are ready to get your healthy, active life back, it's time to work with our experienced specialists at PrimeHealthMD. We understand how complicated losing weight can be, especially when dealing with other uncomfortable health conditions such as hypothyroidism, which is why our mission is to help you find highly advanced treatment options with proven results.
To learn more about hypothyroidism and weight loss and to see if you are a good candidate for one of our weight loss programs, call one of our Georgia clinics today!
Don't let hypothyroidism stop you from losing weight and feeling your best. Please call (770) 800-3353 and set up a consultation today!