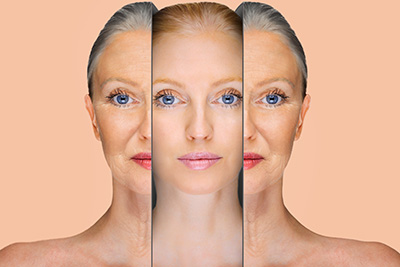 ---
Don't let your age scare you. Aging is a beautiful journey, but sure it may come with a few wrinkles and unwanted aging problems along the way. But before you jump into the latest fad serums and pills out there, let's talk about the most advanced anti-aging techniques that maybe you have not heard about. IV therapy options, supplementation, and hormone optimization therapy are paving the way in the anti-aging world, and we are at the forefront of this movement with all the details.
IV Therapy Options for Anti-Aging
At PrimeHealthMD, we recognize that optimal nutrition plays a crucial role in maintaining a youthful appearance. IV therapy is a powerful tool that can deliver essential nutrients, vitamins, and minerals directly into your bloodstream, ensuring maximum absorption.
IV therapy options can be tailored to your needs, such as specific vitamins and minerals for Anti-Aging, which replenish vital nutrients and boost collagen production for radiant skin. IV therapy can revitalize your body from the inside out, promoting a vibrant and youthful glow. You will LOVE the anti-aging benefits of IV Therapy.
Enhanced Nutrient Absorption
Replenishment of Depleted Nutrients
Collagen Production and Skin Rejuvenation
Hydration and Skin Radiance
Boosted Energy and Vitality
Detoxification and Cellular Repair
Customized Treatment for Individual Needs
Supplementation for Anti-Aging
In addition to IV therapy, supplementation can provide an extra boost to your anti-aging journey. PrimeHealthMD offers a comprehensive selection of high-quality supplements that target various aspects of aging. Our expert physicians will guide you through the process, helping you choose the right supplements for your unique requirements.
From antioxidant-rich formulations to collagen-boosting supplements, we have the tools to support your body's natural processes and enhance your appearance, both inside and out. The right anti-aging supplements will provide you with the following:
Essential Nutrient Support
Antioxidant Defense
Collagen Production and Skin Elasticity
Cellular Repair and Regeneration
Hormonal Balance
Bone Density and Joint Health
Energy and Vitality
Hormone Optimization Therapy for Anti-Aging
Hormone imbalances can contribute to the signs of aging, affecting energy levels, mood, and overall vitality. Hormone optimization therapy and restore your body's hormonal equilibrium.
Through a thorough evaluation and personalized treatment plan, our experienced team will address any underlying hormonal issues that may be impacting your well-being. By optimizing your hormone levels, we can help you regain youthful energy, improve mental clarity, and promote a more youthful appearance.
Improved Libido and Sexual Function
Enhanced Muscle Tone and Strength
Better Sleep Quality
Mental and Emotional Well-being
Cardiovascular Health
Joint Health and Flexibility
Prevention of Age-Related Diseases
Skin Health and Anti-Aging Effects
Weight Management
Benefits of Working with an Anti-Aging Specialist at PrimeHealthMD
Sure, you can try every anti-aging serum, pill, or treatment on the market, but when you work with a truly experienced anti-aging professional, this is when REAL results happen.
When you choose PrimeHealthMD as your partner in your anti-aging journey, you gain access to a team of dedicated professionals who are committed to helping you achieve your goals.
Here are some of the benefits you can expect when working with our experienced anti-aging specialists:
Expertise
Personalized Approach
Comprehensive Assessment for your unique skin
Customized Treatment Plans
Advanced Techniques and Technologies
Supportive Environment:
Long-Term Relationship
Personalized Approach to Anti-Aging
One of the hallmarks of PrimeHealthMD in Georgia is our commitment to providing personalized care. We understand that each individual has unique needs and goals when it comes to anti-aging. That's why our highly trained physicians take the time to listen to your concerns, perform thorough assessments, and create customized treatment plans tailored to your specific requirements that go far beyond generic pills and anti-aging serums.
Unlocking the power of anti-aging is within reach through targeted advanced treatments and the guidance of experienced anti-aging professionals. Whether through IV therapy, supplementation, or hormone optimization therapy, these innovative approaches offer a multitude of benefits that can promote a more youthful and vibrant appearance.
By addressing the underlying factors contributing to aging and working with a knowledgeable and skilled team, you can embark on a transformative journey towards rejuvenation and embrace the full potential of your youthfulness.
At PrimeHealthMD, our dedicated team of experts is committed to helping you achieve your anti-aging goals and supporting you every step of the way. Together, let us unlock the secrets of anti-aging and empower you to live a vibrant and youthful life.
Please call today to learn more about our anti-aging treatments! Call (770) 800-3353 to set up your first consultation. We are located in Atlanta, GA, Alpharetta, GA, and Dunwoody, GA.