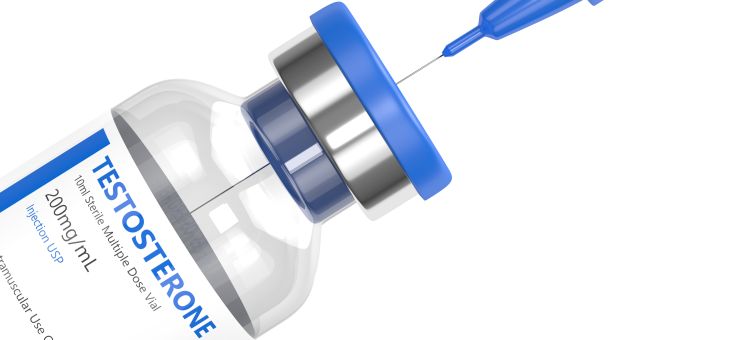 ---
4 Types of Injectable Testosterone Treatments
Hormone Injectables vs. Hormone Pellets
So, you've recently discovered your hormones are out of whack. What a relief to have answers to WHY you don't feel like yourself; however, you may find yourself even more overwhelmed than before. There's a ton of information out there that can easily lead you down the wrong path leaving you spending hours on the web researching.
Let's discuss some of those options and discuss the pros and cons so we can help alleviate some confusion and highlight some key data points. We are here to ensure you make an informed decision without having to sift through the mountains of data on the subject yourself.
Testosterone Cypionate
Cypionate (Depo-Testosterone) is a type of self-injectable testosterone treatment for individuals struggling with low-t. Cypionate is a long-acting ester that metabolizes every 7-8 days. Unlike pellet therapy which is derived from natural sources, Cypionate is a drug that mimics what your natural hormones do. Because it is an anabolic steroid, Cypionate does have moderate abuse potential and should be taken under the supervision of a doctor. Compared to testosterone pellet therapy, which only requires you to receive treatment four times a year, this injectable will need to be taken every seven days.
Testosterone Propionate
Although a cheaper option, Testosterone Propionate is not typically a popular choice. Propionate injections require much more frequent injections compared to most, and in some cases, as frequently as every day. This is due to its slow release, which quickly stabilizes testosterone levels; however, you risk aromatization into estrogen. Fortunately, with pellet therapy, aromatization is far less common because you always get the exact amount you need for your body.
Testosterone Enanthate
Another common testosterone injectable treatment, Testosterone Enanthate, is a medium-acting ester that is administered every five days. Enanthate is injected into the muscle, never the vein, and should always be done by a medical doctor. Like most testosterone injectables, Enanthate can produce "peaks and troughs," unlike the steady, consistent release provided by pellets. This fluctuation can be dangerous to patients, which is why pellet therapy has more benefits in this area since it releases natural hormones consistently. When undergoing pellet therapy, your body will only release the right amount of hormones as needed, decreasing the risk of mood swings and other fluctuations in between injections.
Testosterone Undecanoate
Undecanoate is a medication for men with low T, occasionally used for adolescent boys experiencing delayed puberty, and a common option for transgender males. This particular testosterone injection is an AAS medication meaning it is both an androgen and anabolic steroid with a longer-lasting ester. Testosterone Undecanoate is given every ten weeks in a doctor's office. One serious concern of undecanoate is the moderate risk of substance abuse. Misuse can lead to heart disease, stroke, liver disease, and other serious health complications. Fortunately, with pellet testosterone treatment, this risk is less of a concern given it is a natural therapy generally well tolerated by your body and not often mis-dosed.
Combinations of Testosterone
Some physicians are now recommending a combination of testosterone treatments; however, we can't say that we completely agree with this method. This means more frequent visits and more possible risks to consider. One of these risks being increasing your chances of mis-dosing, which will only make symptoms worse compared to the steady release of pellets.
Benefits of Testosterone Pellet Therapy vs. Injections
Even though testosterone injections can provide great results for some individuals, at PrimeHealthMD in Georgia, we believe Testosterone Pellet Therapy is the preferred method because of all the benefits listed below.
Convenient and customized dosing tailored to your body
No needles, creams, or pills are necessary
Optimal hormone stability with low risk of fluctuations
A quick and minimally invasive procedure
Long-lasting results with fewer doctors visits
Minimal risk of estrogen aromatization
Hormones can be tricky. When you are struggling to unlock your youthful vitality and are unsure how to get it back, TRT may be an excellent option for you. And although both testosterone injections and pellet therapy have a lot to offer, the most important thing to keep in mind is finding the right provider to guide you through the process. At PrimeHealthMD, we promise to educate you and help you find the best solution for your needs.
To learn more about the pros and cons of Testosterone Replacement Therapy at PrimeHealthMD in Atlanta, call to speak with one of our hormone specialists to discover which method of TRT is right for you.
---
Our Location