Do you know the 8 reasons Wegovy is making headlines, and why so many people are interested in using it for weight loss?
Semaglutide (Wegovy) is a GLP-1 weekly injection that is FDA approved for weight loss treatment, and has been called a "Game Changer" in the fight against obesity.
Slows stomach emptying and makes you feel satisfied with smaller amounts of food--so you eat fewer calories and feel fuller longer.
Helps you produce more insulin, reducing the body's ability to turn food into fat--all while reducing your appetite and cravings.
Clinical trials have shown that patients using Wegovy lost 15-20% of their total body weight.
Semaglutide can also lower blood sugar, lower blood pressure, and reduce triglyceride levels--our patients love the benefits.
Semaglutide is made even more effective as part of PrimeHealthMD's comprehensive physician led and personalized weight loss approach--imagine all the help you need and friendly accountability.
Wegovy was approved by the US FDA as a weight loss medication in June 2021--but it has been available in other forms since 2017.
Whatever the reason you yourself might have for being interested in Wegovy, we respect your privacy, and you'll find we'll work with you to achieve your goals starting from your very first visit!
Click the button below to schedule your FREE consultation to see if PrimeHealthMD is a fit for you.
SCHEDULE YOUR FREE CONSULTATION
* Please note, we currently can not accept Medicare, Medicaid, Ambetter or CareSource.
---
Has Research Shown Wegovy To Be Effective For Weight Loss?
Yes! Wegovy is considered by many to be the most effective FDA-approved weight loss medication for long-term weight management.
The New York Times published an article in February 2021 declaring Wegovy a "game-changer" after clinical trials were completed, and the results were in.
Here are the results showed from the 68-week medical study of 2,000 adults living with obesity or excess weight with related medical problems:
ADULTS LOST ON AVERAGE
35 LBS
(or 15% of their total body weight)
while taking Wegovy
We've found that PrimeHealthMD patients routinely lose at least 10% of their body weight.
---
Am I Eligible to Be Helped by Wegovy?
The answer is: it's very likely you are!
Wegovy helps you lose weight and keep it off if you're an adult who is:
Living with obesity (BMI ≥30)
Living with excess weight (BMI ≥27) and weight-related medical problems (such as high blood pressure or high cholesterol)
Weight loss medicine such as Wegovy may not be right for everyone. Depending on your needs and your insurance coverage, our doctors may prescribe a different medication.
You can find out more about your eligibility by scheduling your FREE consultation with us.
---
Does Wegovy Have Side Effects? Are They Serious?
Wegovy (semaglutide) is generally safe and well-tolerated.
It is NOT a type of insulin or a substitute for insulin, and NOT a stimulant.
Side effects are possible with Wegovy, just as they are with other medications. Generally, side effects are mild and disappear as soon as your body adapts to the medication.
Here's what has been found:
The potential for side effects can be minimized by gradually increasing the dosage over time.
Nausea was the most frequently reported adverse effect. The nausea can disappear over time as you continue to take Wegovy. Researchers found that participants were rarely forced to stop taking the medication due to nausea.
Constipation was another negative effect Wegovy users reported experiencing more frequently than others. However, again, these investigations did not find that constipation led to users discontinuing Wegovy.
If you have concerns regarding side effects, let's talk. Our staff can fully and transparently inform you of these possible side effects, and also provide alternatives as needed.
We invite you to call us or start by scheduling your initial FREE consultation--we'll walk you through everything you need to know.
---
If I Move Forward With Wegovy, How Does the Process Work?
After consulting with our providers here at PrimeHealthMD, we'll determine if Wegovy is a good fit for you.
If you and our staff decide to move forward, here's how it works:
Health Check & Lab Test
At your initial appointment, we'll do a lab draw right in one of our offices for lab testing. No need to schedule at a 3rd party lab.
In Office or Telemedicine Consultation
Our physicians will share the results of the tests with you and review your medical history to confirm eligibility and discuss any questions or concerns.
We Provide Your Medicine
We'll give you your prescription medicine (covered by most PPOs) right here in one of our offices. No need to pick it up at a pharmacy.
In Office Injection
Stop by any of our locations, and we can administer it for you each week.
---
Whether You Want TO Lose 10 Pounds or 100+ Pounds... Wegovy is One of Many Medical Weight Loss Approaches We Have for You!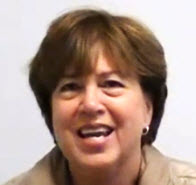 "If you are mentally tired of being tired of having the weight that you are carrying around - that you've been carrying since you had kids, or you got married, or you had a lose and you started eating more this is the place to come. They can help you. They helped me."
"I've been on every single diet that is possible, all of them, and I was able to lose weight on a lot of them, but I was never able to maintain the weight loss. With this plan, or this lifestyle, I was able to keep it off."
---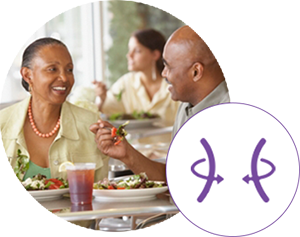 Why is PrimeHealthMD the best choice for me?
Every detail of our program is customized for your specific needs. There are no cut and paste solutions that apply to "everyone."
If you want to lose that last 10lbs you have dramatically different needs than if you need to lose 50lbs or 150lbs.
Because you're unique, PrimeHealthMD celebrates what makes you who you are and customizes your program to help you achieve your goals.
Here are a few questions you may want to ask yourself:
Has anyone measured your hormone levels such as estrogen and testosterone, inflammation levels, food allergies, or other medical conditions to see what may be contributing to weight gain and how you feel?
Have you ever talked to someone that you can share your true feelings with, that wants to understand you deeply, and that works with you step-by-step to answer your questions and arm you with a proven process to reach your goals?
Have you ever had a true medical assessment for the factors that contribute to weight gain and weight loss?
Find yourself answering no in your mind to most of these questions? If so you're invited to schedule a FREE consultation with our staff and start getting the answers you deserve and need to truly lose weight quickly – AND keep it off.
SCHEDULE YOUR FREE CONSULTATION
* Please note, we currently can not accept Medicare, Medicaid, Ambetter or CareSource.
---
Your 1st Appointment Includes a FREE Personal Assessment that Tells Us What's Needed to Create Your Custom Weight Loss Program
PrimeHealth provides you preventative care services that include screening and counseling.
Screening for and management of obesity and metabolic syndrome (adults & adolescents age 12-18)
Screening for high blood pressure
Screening for Type 2 diabetes
Cholesterol screening
Medical nutrition therapy/counseling for a healthy diet
Fitness recommendations
---
Did You Know Your Insurance Can Be Used to Cover Your Wegovy Weight Loss Program Costs?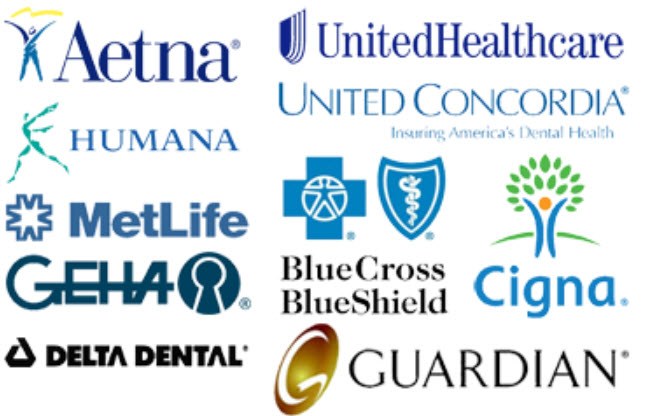 All of our locations are now accepting insurance and offer in-network providers with major carriers.
Because our program is physician-supervised and evidence-based, it may be covered for you by your current insurance plan.
* Please note, we currently cannot accept Medicare, Medicaid, Ambetter or CareSource.
To Find Out if Your Insurance Covers Your Program's Cost Contact Us!
In a Hurry? Call Now To Verify Insurance Eligibility: (770) 800-3353
---
PrimeHealthMD Patients Share Their True Experiences
What makes this time different? I am committed, and I have PrimeHealth. The staff, especially Sara and Hillary are my biggest supporters and really make this challenging experience exciting! You can tell it is not just a job for them, they make you feel extremely comfortable, provide you with the knowledge to be successful, and hold you accountable.
It is still very hard work, but they help you through every aspect of the program and are genuinely supportive. I've never experienced success like I have with this program. Not only weight loss but in the right areas of my body. My overall health is better, my blood pressure is down, my knees don't hurt.
Sara the Nurse Practitioner is awesome. She really knows her stuff and is there to support you and help you reach your goals. I am not going to say the program is easy. This is not a diet program it is a NEW and IMPROVED way of life. That is never easy but once you make the commitment you will not regret it and with the support of PrimeHealthMD you will be successful!
Medical Weight Loss FAQ
Ready to See if Wegovy™ Weight Loss Treatment is For You?
Yes, I Want to Lose Weight Quickly, Change My Life, and Keep it Off!
PrimeHealthMD's Wegovy weight loss treatment approach helps you lose weight loss (and keep it off) in several ways, including:
Slowing stomach emptying
Reducing appetite
Increasing insulin release
Start Your Journey Toward Successful Weight Loss Now by Scheduling Your No-Risk FREE Consultation Visit.
We Want to Meet You!
Availability August 25
There are a limited number of Free Personal Assessment slots left in our calendar.Please call us at (770) 800-3353 or click a button on this page to fill out the short form so we can guarantee your free assessment.
SCHEDULE YOUR FREE CONSULTATION
* Please note, we currently can not accept Medicare, Medicaid, Ambetter or CareSource.