Male Bioidentical Replacement Therapy for more energy and better health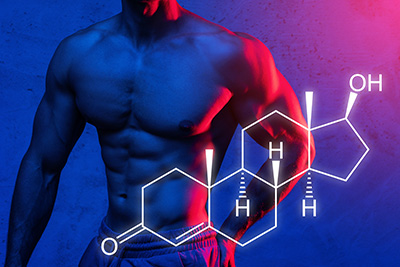 Men, as you age, your testosterone levels drop, and other vital hormones also start to lower. You may be experiencing symptoms of a hormone imbalance like weight gain, low sex drive, and no energy, and you are worried about a decrease in your muscle mass.
It's crucial to understand that hormonal imbalances do not just occur in women. Men experience this shift too. In fact, it is quite common for men of a certain age to experience a natural change in hormone levels. However, this can leave you feeling like you are not quite yourself.
Fortunately, at PrimeHealthMD, we offer hormone replacement therapy for men called Bioidentical Hormone Replacement Therapy or BHT, a natural treatment option to bring back balance to hormones.
If you would like to learn more about Hormone Replacement Therapy and BHRT at PrimeHealthMD located in Atlanta, Alpharetta, and Dunwoody, Georgia, call our clinic today! Call (770) 800-3353 or contact us online to set up your FREE consultation.
What is Bioidentical Hormone Replacement for men?
Men can experience profound health benefits as a result of hormone replacement therapy. At PrimeHealthMD, we have helped many Georgia patients achieve excellent results bringing balance back to their bodies with male Bioidentical Hormone Replacement Therapy.
BHRT refers to hormones created from plant sources engineered to be almost identical to your natural hormones. With this profound science of utilizing nature, we can safely and effectively replenish your hormones to alleviate any symptoms of a hormonal imbalance.
What are symptoms of hormone imbalance in men?
If you are not feeling like yourself, you may think it is just a part of the aging process, and to an extent, that may be. However, you don't have to feel this way. There are solutions for hormonal imbalances in men that successfully treat the following symptoms.
Muscle Loss
Increased Belly Fat
Sleep Problems
Irritability
Hair Loss
Urinary Problems
Gynecomastia
Night Sweats
Weight Gain
Fatigue
Low Sex Drive
Depression
Erectile Dysfunction
Brain Fog / Memory Loss
Hot Flashes
A hormonal imbalance in men can cause:
Andropause - the most common hormonal imbalance in men that causes a decrease in testosterone levels.
Adrenal Fatigue - Continuous stress can cause lower levels of cortisol, your stress hormone.
Hyperthyroidism - When your thyroid gland produces too many thyroid hormones.
Hypothyroidism - When your thyroid gland does not produce enough thyroid hormones.
If you are experiencing symptoms of a hormonal imbalance or any of the conditions above, we are here for you. Our team of hormone replacement specialists will help guide you back to good health so you will have more stamina and less fatigue and ultimately feel like yourself again.
Our physicians will conduct thorough testing to determine which hormones are causing your symptoms. From there, they will help you decide if male Bioidentical Hormones Replacement Therapy is right for you.
To get your hormones checked or inquire about BHRT at PrimesHealthMD in Georgia, please call (770) 800-3353 or contact us online to set up your FREE consultation.
What are the benefits of hormone replacement therapy?
Men who undergo Bioidentical Hormones Replacement Therapy at our Georgia health clinic see incredible results. BHRT is a simple treatment option that naturally relieves common symptoms of hormonal imbalance and does not have the side effects associated with synthetic hormone medications. Our patients experience feeling younger, healthier, and happier, along with the additional benefits of BHRT below.
Boosts Sex Drive
Increases Energy
Improves Erectile Dysfunction
Regulates Weight
Helps Maintain and Build Muscle
Enhances Memory
Reduces Irritability and Mood Swings
Alleviates Depression
Supports Good Prostate Health
Improves Mental Clarity
Increases Bone Density
Male BHRT Pellets
We offer different options for Bioidentical Replacement Therapy, including injections, creams, or pills. We find the most successful and beneficial form of BHRT to be pellet therapy. Pellet therapy ensures a sustained consistent release of hormones over time compared to other methods that may cause hormone fluctuations and varying release times.
Are you ready to feel good again? Don't let the effects of aging bring you down. No matter your age, you deserve to have more energy and fewer symptoms of hormonal imbalance, such as low libido and irritability. Let our team of hormone replacement therapists help you get back to thriving. We know the way and the appropriate treatment options that will get you there.
Call today to speak with a hormone specialist at PrimeHealthMD! Call (770) 800-3353 or contact us online to set up your FREE consultation!