Discover the Transformative Benefits of the Keto Diet with PrimeHealthMD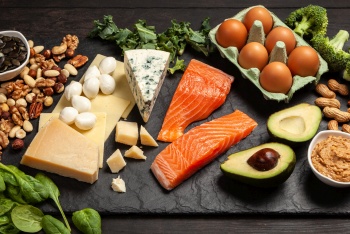 If you are trying to lose weight, you most likely have come across the Keto Diet during your research. You may be wondering, "What is the Keto Diet?" "Why is it so popular, and does it actually work?"
At PrimeHealthMD, we get it. The frustrations and confusion around weight loss, especially with so much information out there, can be so overwhelming that it prevents you from getting the results you deserve. At our Georgia weight loss clinics, we take the stress and overwhelm out of the equation when it comes to losing weight.
We offer personalized weight loss programs to help you achieve your health goals by utilizing the best possible weight loss solutions that are right for your unique body. We have already done the research, know the science and have clients getting results to prove our methods are successful. So, what are you waiting for?
If you are interested in learning more about how we have helped many Georgia patients shed the pounds and reclaim their health through our guided Keto Diet program, it's time to speak with a weight loss expert at PrimeHealthMD.
To schedule your FREE consultation, call (770) 800-3353 or contact us online.
What is the Keto Diet?
The Ketogenic diet, commonly known as the Keto Diet, is a low-carbohydrate, high-fat diet that forces the body to burn fat instead of carbohydrates for energy.
When you consume a low amount of carbohydrates, your body enters a metabolic state called ketosis. In this state, your liver produces ketones, which are used as an alternative source of energy for your body.
How does the Keto Diet work?
The Keto Diet works by drastically reducing the number of carbohydrates in your diet. By doing so, your body enters a state of ketosis, where it burns fat for energy. This process leads to a reduction in body fat and a decrease in appetite, which can help you lose weight.
What does the Keto Diet treat?
Apart from weight loss, the Keto Diet has been found to have various health benefits. Some of the health conditions that the Keto Diet can help treat are:
Type 2 Diabetes
Epilepsy
Heart Disease
Obesity
PCOS
Parkinson's disease
Some forms of cancer
Multiple Sclerosis
If you are struggling in your weight loss journey and or don't know where to start, we can help. Our weight loss experts have the experience and knowledge to help you safely and effectively achieve all your weight and health goals. Also, the Keto Diet may be an excellent option if you are dealing with any of the health conditions mentioned above.
To schedule your FREE consultation, call (770) 800-3353 or contact us online.
What are the Benefits of the Keto Diet?
We are seeing a huge transformation in our Georgia patients from the Keto Diet. Our patients are not just physically shedding pounds but experiencing major mental shifts and positive improvements in their health. We know you will love the benefits from the Keto Diet too!
Below are just a few benefits the Keto Diet has to offer.
Weight Loss
Reduced Appetite
Reduced Inflammation
Lowers Triglycerides
Increases Levels of "Good" Cholesterol
Lowers Blood Sugar and Insulin Levels
May Improve Chronic Health Conditions Such as MS
May Lower Blood Pressure
Improved Mental Clarity and Mental Health Conditions
Increased Energy Levels
Schedule your Weight Loss Appointment at PrimeHealthMD Today!
At PrimeHealthMD, we understand that every individual is unique, and therefore, we offer personalized weight loss programs tailored to your specific needs. Our experienced weight loss physicians in Georgia will evaluate your individual case and help you determine which weight loss avenue is best for your needs.
If the Keto Diet is the right fit, we will work with you to create a customized Keto Diet plan that suits your lifestyle, medical history, and weight loss goals. Our team of experts will provide ongoing support and guidance throughout your weight loss journey to help you achieve your health goals.
Take the first step towards a healthier you today by scheduling a consultation with one of our weight loss physicians in Georgia. Our team at PrimeHealthMD is dedicated to helping you achieve your health goals and live a fulfilling life.
If you are ready to work with a medical weight loss physician in Georgia, schedule your FREE consultation today! Please call (770) 800-3353 or contact us online today! We see patients in Atlanta, Alpharetta, and Dunwoody, Georgia.